Electric Six, Eureka Machines & Elle Diablo @ O2 Academy 2
Elle Diablo
: Absolutely nothing to say about them. Or their music. Although the bass player seemed to enjoy himself up on the stage. And he looks cute when he smiles.
Facebook fanpage
Eureka Machines
: Looking like a weird crossover between a college punk band and the Backstreet Boys performing at a charity event, they had the energy of a small nuclear power plant. Give them a time machine, and they'd even make
Louis Armstrong
throw away his beer and climb on top of the crowd for a surfing session on their remake of
What a Wonderful World
.
Facebook fanpage
Electric Six
: Pantless Lincolns with shiny underwear, continuous crowd surfing, beer flying all around, dancing, dancing, dancing, a lead singer in a cape, and a guitarist that looked like the bastard child of Jesus Christ and one of those hippie DJ's from
The Boat that Rocked
. 100 % entertainment. Absolutely loved it.
Facebook fanpage
Full review on
Hashbrum
or on
Spaghetti Junction's blog
.
And here's your share of pics.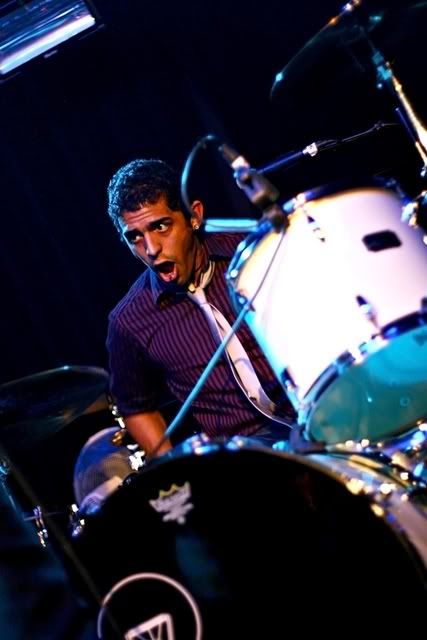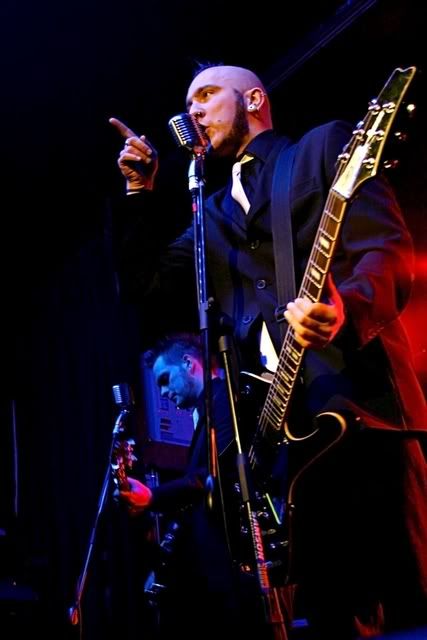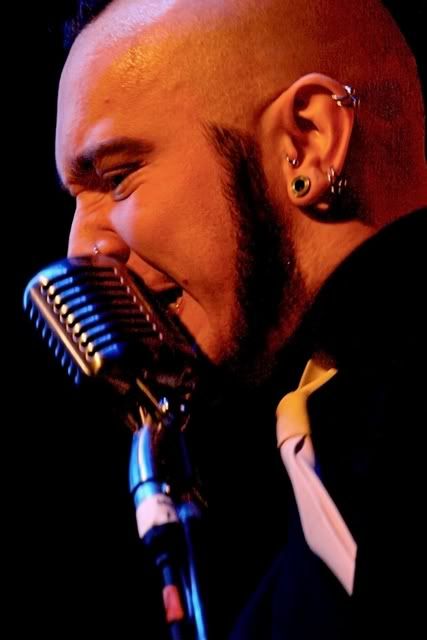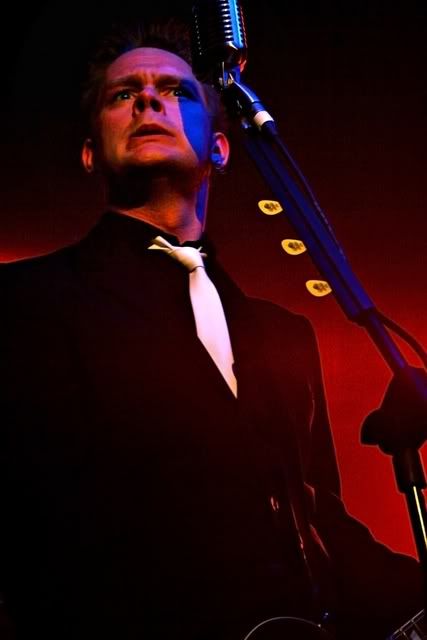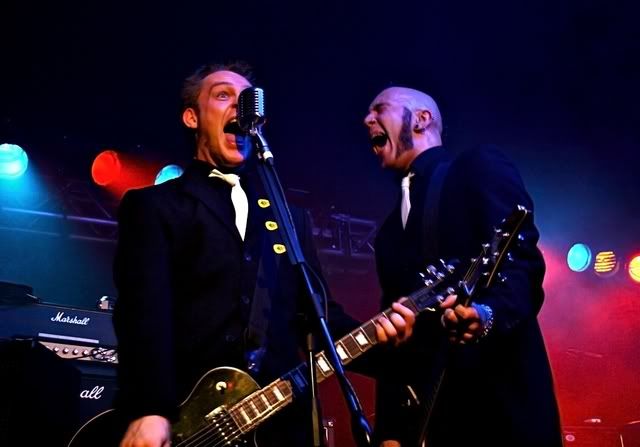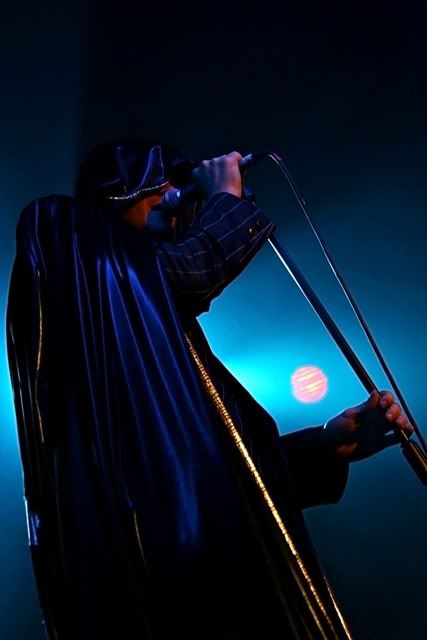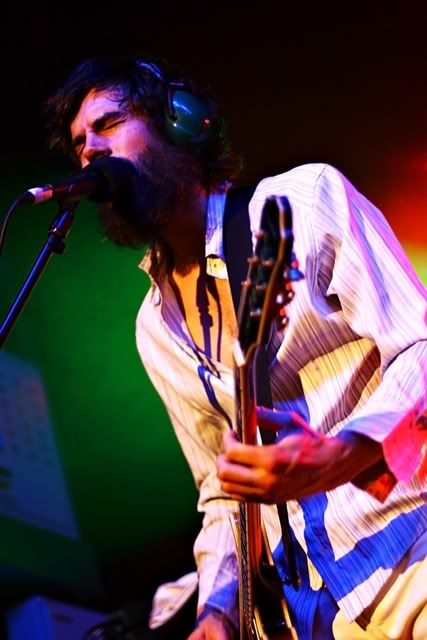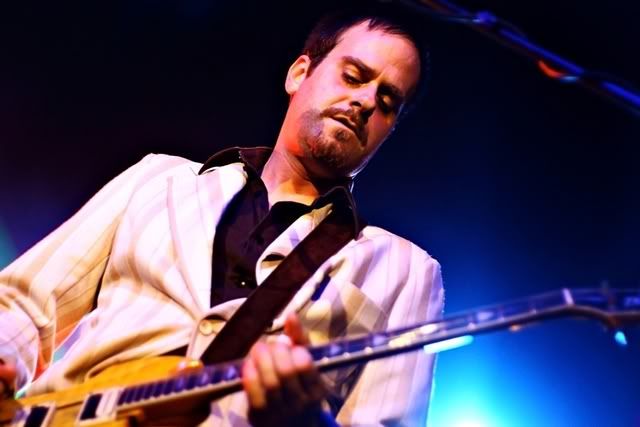 PS: Being back in the pit is one of the best feelings eeeeeever.